MSH-15 High-speed powder type press
Home > Business > Powder servo press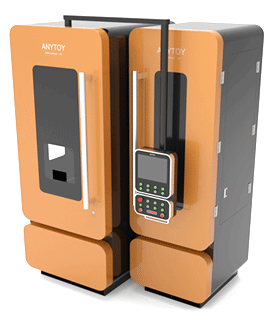 MSH-15 High-Speed Powder Type Press
1. Structure

◈ Electrical servo hybrid Type

UPPER RAM : Precision control by servo motor
LOWER RAM : Precision control by servo motor
FEEDER : Precision control by servo motor
2. Characteristics

MSH High-Speed Powder Type Press has a mechanical press force to perform a high pressure pressure. because precisely control the operation of the lower ram by the electric servo motor of the lower part, you can be precisely control Die-Set.
You can get stable molding product by Skipping complex controls device and mechanical components of the lower part by Adjusting the correct filling, the amount of flowing and ejection by numerical control.
By controlling speed and distance through the servo motor, the feeder can be operated according to the type of molding product and can form optimal molding conditions.(OPTION)
Operation of the upper lam can be get at the top for high speed driving and high pressure by transferring power to the flywheel and gear by the motor installed.